About

Beverly Hills Mint is a commercial and residential real estate brokerage located in beautiful Beverly Hills, California. Incorporated in 2006, Beverly Hills Mint has successfully brokered transactions throughout the United States with a specialty in properties located in Southern California.

We pride ourselves in our dedication and hard work for our clients we strive to perform. Beverly Hills Mint has transacted with multi-family apartments, shopping centers, mixed-use, office, retail, hotels, NNN, net-leased, and industrial properties.

Beverly Hills Mint has brokered residential properties in Southern California's finest neighborhoods, such as Beverly Hills and Brentwood.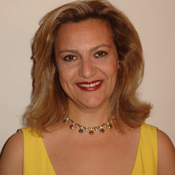 Since 1986, Berta has worked in residential and commercial real estate. Berta's past experience includes commercial and business banking at Bank of America. A top producer in all her previous positions. Berta was recruited by Beverly Hills Mint and has continued her success as Broker of Record.